Don't miss out on the newest vehicles. Whether you're interested in pre-ordering your new ride, watching for upcoming vehicle launches, or browsing through concept vehicles - this is your go-to spot.
Can't find what you're looking for? Contact us today
---
Pre-Order Now
2022 Buick Enclave
This capable SUV encased in the elegance of Buick detailing is sure to stand out in any setting. The new Enclave and Enclave Avenir supply a luxury feel with intuitive technology and high end materials. With ample space for passengers or cargo this SUV is sure to imbue a sense of extravagance to every task or event you drive to. More Info...
2022 Chevrolet Silverado ZR2
Everything that makes Silverado a Silverado has been taken to the next level for 2022. Leading the way is the introduction of the first-ever Silverado ZR2, a rugged and capable truck designed expressly with off-road action in mind. But that's just the beginning. The 2022 Silverado has been elevated with an new interior, featuring a 13.4-inch diagonal touch-screen† and available Super Cruise† driver assistance technology. It also has a refreshed exterior and an enhanced 2.7L Turbo High-Output engine† that offers impressive power and torque. More Info...
Cadillac 2023 Electric Lyriq
Coming Fall 2022, the brand new Cadillac Lyriq is the first ever all electric Cadillac. With the luxury you can expect from Cadillac attached to the EV powertrain, the Lyriq is paving the way with a zero compromise design. The advanced technology engulfs the driver in a variety of features to ensure the safest driving experience alongside comfort and versatility. The sleek body stands out from any EV and highlights the Cadillac elegance of old in a tech bundle from the future. More Info...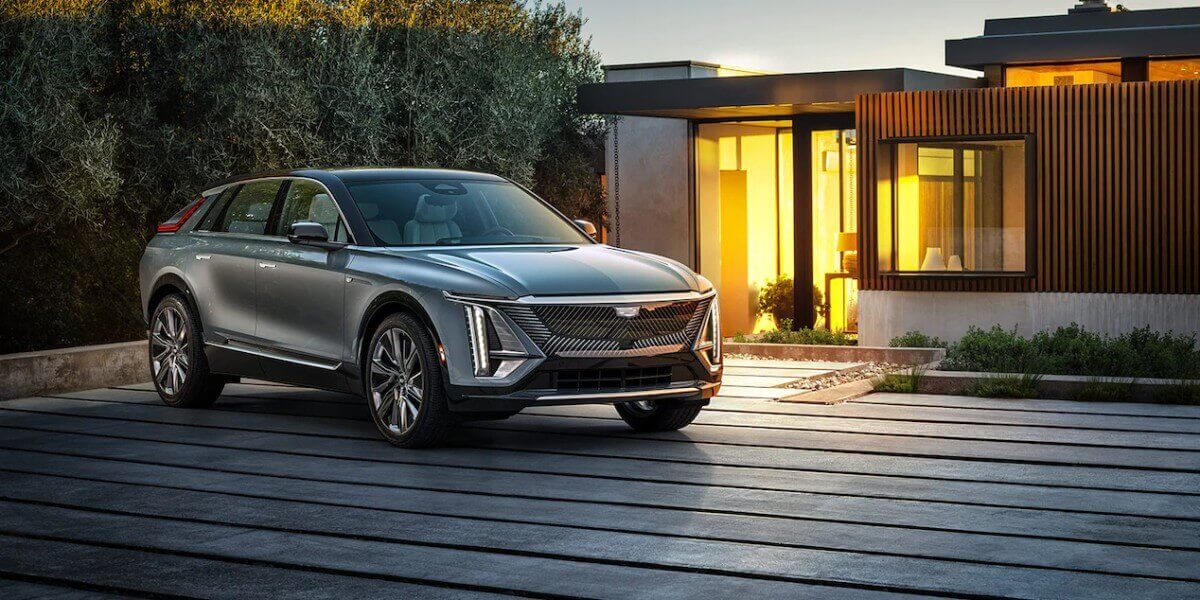 ---
Upcoming Launches
2023 Corvette Z06
2023 Corvette Z06
The All-New 2023 Corvette Z06 is a supercar unlike anything you've ever seen or heard. Driving from one world famous track to another in the venerable Corvette Z06 supercar, you're not just sightseeing – you're the sight to see. More Info...
2023 Escalade V
The 2023 Cadillac Escalade will be the first SUV to don the high-performance V-Series badge. With nearly two decades of racing-inspired prowess, the V-Series designation is reserved for vehicles that encompass the peak of Cadillac performance, bold, distinguished design, and innovative technology. Watch for the launch of this new vehicle in Spring 2022.
2023 Yukon Denali Ultimate
Distinguished with exterior and interior details, next-level materials, innovative available technologies and impressive capability, the new 2023 Yukon Denali Ultimate is the most premium Yukon ever offered. The 2023 Yukon Denali Ultimate also brings elevated comfort and conveniences, such as 16-way power front seats with massage. Additionally, Yukon Denali Ultimate introduces an advanced 18-speaker Bose Performance Series audio system to GMC for the first time, including head restraint-based speakers for front-row passengers.
2023 GMC Canyon AT4X
The Canyon will become the second vehicle in GMC's lineup to adopt the AT4X trim - GMC's off-road optimized performance trim that offers serious capability and uncompromising refinements. The next-generation Canyon AT4X signals the next chapter for GMC's mid-size truck with the teaser previewing the Canyon AT4X's badging, rocker protectors and 17-inch beadlock-capable wheels.
---
Concept Vehicles
Chevy Off-Road Concept
Dubbed the Chevy Beast, it's a one-off desert racer with Corvette Z06 power, over a foot of suspension travel, and absolutely menacing looks. A 650-horsepower LT4 supercharged V-8 crate engine—the same powerplant found in the last-generation Corvette Z06
Wildcat EV Concept
The Wildcat EV concept introduces a new, expressive face for Buick, distinguished by a bold, forward-leaning front-end appearance that features a low-mounted, trapezoidal grille. Sharp, high-mounted and horizontal check mark-shaped lighting flanks the vehicle, while the outer edges of the grille house primary lighting. The lighting elements are configured to create a unique welcome choreography when the driver approaches.
---
Contact Us
Is the vehicle you're looking for out of stock? Contact us today and join the waitlist! We will contact you as soon as your desired vehicle comes back in stock.