Apply for Car Financing in Calgary at CMP Auto
Looking to finance a new or used vehicle in Calgary, AB? CMP Auto is here to simplify your financial journey. Our skilled financing team is ready to guide you through the car loan process. We tailor credit solutions to your individual circumstances, whether you have excellent credit, no credit, or you're buying a car for the first time.
Vehicle Financing at CMP Auto
At CMP Auto, we know that borrowing money can be very stressful. So, our goal is to make the vehicle financing process easy and stress-free for our valued customers. Whether you're looking to get financing on a brand new car or a used vehicle, we start by understanding what you want and what's the best way to achieve it. Then, we'll help you with your credit application and go through the different lending options with you.
We're committed to giving you the best rates possible. That's why we've teamed up with more than 30 leading lenders. We work hard to negotiate the lowest interest rates for you, which means smaller monthly payments and lower overall cost. No matter what your credit history looks like, we're dedicated to finding a financial solution that fits your budget and your financial goals.
On this page, you can also find out more about your estimated loan payments. Just try our easy-to-use car loan calculator and see what could be the best option for your situation.
Applying for New Car Financing
Getting financing for a new car at CMP Auto in Calgary starts with you picking out the car you want from our huge selection of brand-new vehicles. Our sales advisors will be more than happy to help you choose the best option for you with some of the best offers for GM vehicles out there. Then, our finance department will sit down with you and work out the best financing plan for your needs. We'll walk you through filling out the credit application and answer any questions you have.
We have a wide range of new GM vehicles you can browse, from big SUVs for the whole family to sporty sedans and tough trucks. Choose from popular brands like Chevrolet, Buick and GMC. Whatever you're looking for, we've got a car that fits your style and your budget.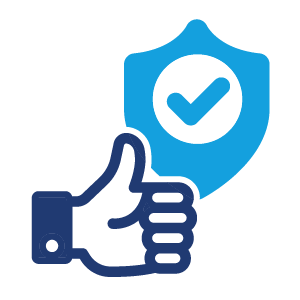 Getting a Used Car Financing
Applying for used car financing at CMP Auto in Calgary is just as easy as getting a new car loan. First, we'll help you pick out a pre-owned vehicle that you love from our big selection of used cars. Then, our financing department will help you select the best financing options and create a plan tailored just for you. We'll help you fill out the credit application and make sure you understand everything. After your loan is approved, you'll be all set to hit the road in your new vehicle.
CMP Auto Provides Vehicle Financing in Calgary for Any Type of Credit
At CMP Auto, we firmly believe that everyone should have access to the vehicle they need, regardless of their credit situation. Whether you have a strong credit history, are dealing with some credit challenges, are just starting to build one, or you're a newcomer to Canada, we've got you covered.
Our experienced financing department is happy to assist with all credit situations. We strive to provide great borrowing terms to those with good credit, while also offering solutions to those with bad credit or no credit history at all. At CMP Auto, your credit history is not a barrier; it's a steppingstone towards your new vehicle.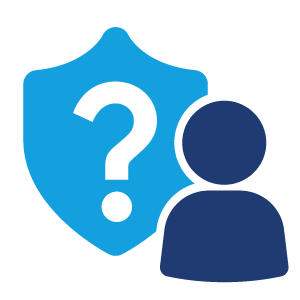 Understanding Your Credit Information
Understanding your credit can be confusing, but CMP Auto is here to make sense of it all. Learn more about the basics of credit, how it affects your financing options and how we can help on our credit information guide.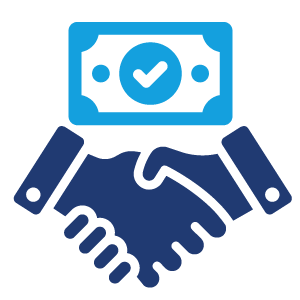 No-Hassle Trade Evaluation
We don't just offer car loans at CMP Auto. We also have an easy vehicle trade-in service. Whether you're hoping to trade your old car in for a newer model, or just want to sell your car, we're here to help.
Our trade-in specialists have expert knowledge of the current market, ensuring we give you a fair and competitive price for your used car, truck, van, or SUV. You can trust that you're getting a great price for your trade-in, making it even easier to upgrade to the car you've been dreaming of.
Frequently Asked Questions
How long will it take for me to get a car financing approval from CMP Auto?
Here at CMP Auto, we make it a priority to process your car financing request swiftly. Usually, our customers get their financing approval within one or two days, although this could differ based on individual circumstances.
What kind of interest rates does CMP Auto offer?
The interest rates at CMP Auto depend on several things, such as the type of car you're financing, how long the financing term is, and your credit status. But we always aim to offer rates that work well for your budget. Contact our finance department today to find out your rate.
What's the best duration to finance a car?
Choosing the term for your car financing hinges on your personal preferences. If you want lower monthly payments, a longer term might work well. But if you can handle higher payments and want to save on interest, you might opt for a shorter term. It's all about striking a balance that fits your budget. Our finance team will help you make the best decision.
Can I pay off my car financing early?
Most often, our car financing at CMP Auto is an open-loan deal, which means you can clear it ahead of time if you'd like. By doing so, you'd save on interest. Check with our finance department to find out the terms and conditions of your specific loan.
Can I apply for a car loan at CMP Auto if I've recently declared bankruptcy?
Yes, you can! CMP Auto offers car financing options even for those who've recently gone through bankruptcy. Our expert finance team will work with you to figure out the best financing solution for your situation.
Can first-time car buyers apply for car financing at CMP Auto?
Yes, of course! At CMP Auto, we welcome first-time car buyers and newcomers to Canada. Our helpful financing team is ready to walk you through the car financing process and answer any questions you have.
What's better – buying or leasing a new vehicle?
Choosing between buying and leasing a new car can be tricky. It depends on various factors like how much you're willing to spend, how often you drive, and your personal likes. To help you decide, you might want to look at our handy guide on buying vs leasing a car.
Why should I choose Car Financing at CMP Auto?
For all your car financing needs in Calgary, CMP Auto is the place to go. We've got an easy approval process, a wide range of new and used vehicles to pick from, fair interest rates, and a friendly team that knows car financing inside out. No matter what your credit looks like, CMP Auto is here to help you get the car you've always wanted.
If you want to know more about car financing, why not stop by our dealership in Calgary? Our dedicated team is ready to give you all the help you need, explaining the different financing options and helping you pick the best one for you. Start your car ownership journey at CMP Auto.
Car Loan Calculator
Our easy-to-use car loan calculator simplifies the process of estimating your monthly payments. Whether you're in the market for a new or used vehicle, our calculator considers essential factors such as loan amount, interest rate, loan term, downpayment, and your trade in cost to provide you with a reliable payment estimate. Give our auto loan calculator a try today. Simply enter your loan details to receive instant results.
**Please note that this car loan calculator is provided for informational purposes only. Actual results may vary and should not be interpreted as a guarantee or commitment from CMP Auto.
*Payment does not reflect or include Sales Tax or Fees. See Dealer for full details