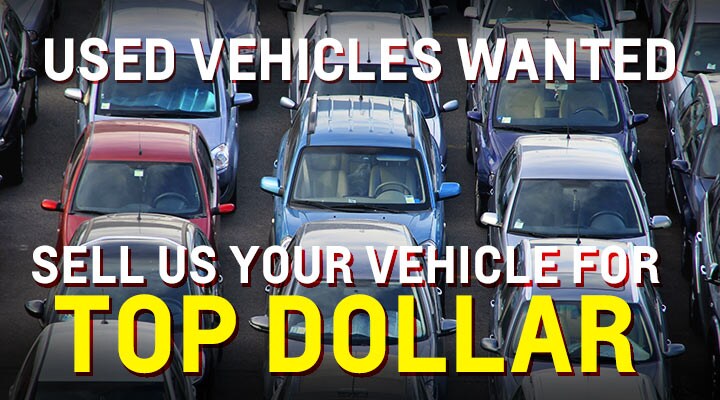 We'll buy your car, even if you don't purchase ours
Regardless of your cars age, mileage or condition bring it in to our dealership and let us buy it from you. No appointment necessary and the appraisal is free. In as little as 30 minutes we will give you a written quote that applies even if you don't buy a car from our dealership. We have a detailed process in place to ensure you get the best offer.
HOW MUCH IS YOUR CAR WORTH?
Our appraisers will inspect the following:
Mileage
Interior/Exterior conditions
Aftermarket modifications
Structural damage
A test drive for mechanical issues
History report for possible flood or frame damage and any accidents
Using multiple sources of data, appraisers also check general factors that affect any car of similar make and model. Your car is compared against current and accurate market conditions, such as national sales trends and auction data. Once our appraisers analyze the information, we'll give you a free written offer.
WHAT YOU NEED TO BRING AFTER APPRAISAL
What to bring with you Along with bringing your car CMP, remember to have the following items. If you're missing some of the items required, we still may be able to complete the sale. We will guide you through the process and help you make arrangements to gather any missing items:
Your car's title or pay-off information
We will need your title to transfer the car's ownership, and it must be provided at the time of sale. All titleholders should be present.
Valid registration
We must see the car's current registration to confirm that you're the car's owner.
Valid Photo ID
All titleholders should bring a valid, photo identification.
Keys and remote
When selling us your car, it's important you provide us all sets of keys and remotes. If the original keys and remote to the car are missing, we may adjust the offer. The Determining Your Offer section lists what other factors may impact the offer.