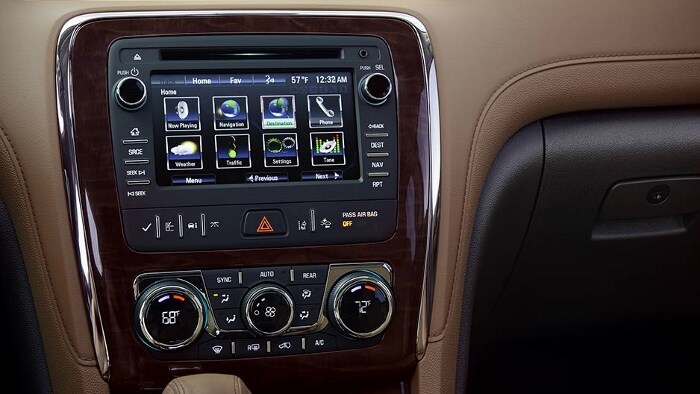 Are you looking to get behind the wheel of a new Buick Enclave or does it seem as though a new 2018 Buick Lacrosse in Calgary, AB is more your speed? Regardless of the body style you are interested in, the Buick lineup is loaded with incredible technology to enhance your driving experience. We invite you to make your way to CMP Auto to view some of this cutting-edge technology in person when you take a test drive.
OnStar Wi-Fi Hotspot
Imagine having access to reliable Wi-Fi connectivity no matter where you go. With the new Buick lineup you will have 4G LTE Wi-Fi® that is powered by OnStar® to give you the connection that you are looking for. This is wireless, high-speed internet that you can use. With your laptop, tablet or smartphone when you are out and about in your new Buick car. Let us talk with you about which vehicles have this technology so that you can customize your ride.
MyBuick App
Another way to stay connected on-the-go is the MyBuick App, which allows you to connect with your Buick car to enjoy detailed information on diagnostic functions. This includes warming up your vehicle on a cold day or even checking your tire pressure with a quick check in the app. We can talk with you about how this innovative technology allows you to lock and unlock the doors of your Buick with a simple tap of the button on your phone.
Stop by to see our team today at CMP Auto and we will be happy to go over all of the latest technology in the new Buick lineup. Our dealership is located at 1313 – 36th Street N.E. in Calgary, AB or you can give our sales team a call at (403) 207-1000 for more information or a time for a test drive.